L&L Builders, well known for providing beautiful homes in Goa brings their newest venture, L & L Mangolia at Murida Fatorda- Margao Goa, a scheme of shops three bedroom villas & two & three apartments.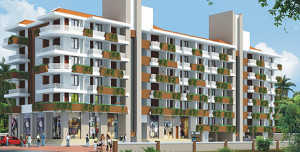 Ideally located in a purely residential locality the homes are in proximity to schools, colleges & other urban amenities. Equipped with premium specification & finishes, the homes offer convient & comfortable spaces.
L & L Magnolia conforms to high standards of construction methods & finishes ensuring you the ideal home & your family.